---
FreeYourMindOnline.net is supported by our readers. If you purchase through links on our site, we may earn an affiliate commission.
---
The following parable is about an American businessman and a Mexican fisherman. The story is to get you reflect on what is important in your life, and what your goals are.
A lot of people fall into the trap of wanting to make tons of money so they can live a better life.
They tell themselves: "Once I make a whole lot of money, then I'll go live the life I want."
But this can be a mistake. Living the life you want may be closer than you believe it to be.
Click Below To See Why.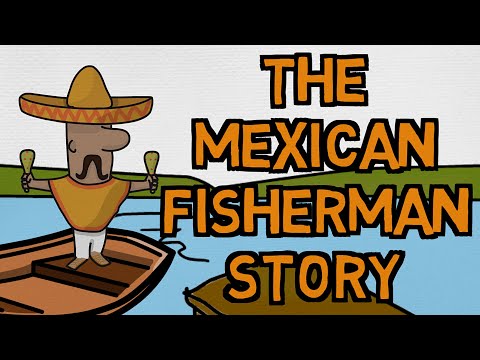 People often spend the majority of their lives working, but along the way, they often forget what they're working for.
They start to prioritize work and making more money without a reason, and that's a problem. They just want to have more and more, with no apparent end goal.
The Mexican Fisherman story is here to remind you to take a step back, and think about what you're actually working for, and what you already have. Every so often, you should reflect on and reevaluate your priorities. There is more to life than just work and money after all.
Support Better Than Yesterday: https://www.buymeacoffee.com/uQKkXCF6B